Weekly Schedule
for Worship, Study, Renewal, and Connection
​
Sunday Worship Service
10:30 am
In Sanctuary - must call church by Friday to sign up
or
Via Zoom (Available on YouTube by Sunday Afternoon)
Thursday Youth Bible Study
7:00pm via Zoom
Led by Sid Witt - Youth Leader
Zoom
zoom.us/j/8513498585 or call (929)205-6099
Meeting ID:8513498585 Password:209244
Facebook
YouTube
youtube.com/channel/UC_pyX6eEr4SfRkCWfz0mrgw/
​
Here at Fort Lewis Christian Church we believe that we are on a spiritual journey seeking God's purpose for our lives and our relationships with others. We are striving to be a faithful growing church demonstrating a truly diverse community of deep Christian spirituality with a passion for justice. No matter where you are in your spiritual journey, you are always welcome at FLCC!
Drama. Art. Music. Dance. Create together with us.
Local Schools. Clothes Closets. Soup Kitchens. Nursing Homes. Serve together with us.
​
Bibles Studies. Book Discusions. Sunday School. Vacation Bible School. Learn together with us.
​
Worship in the park. Meals. Coffee Houses. Movie Nights. Celebrate together with us.
​
Sunday Mornings. Winter Nights. Spring Evenings. Inside and Outside. Worship together with us.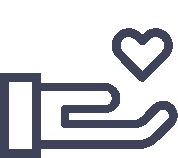 "Each of you should give what you have decided in your heart to give, not reluctantly or under compulsion, for God loves a cheerful giver."